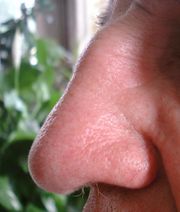 "Stippy" is an association of foreigners who have lived in Japan for so long that Japan now seems home. Stippy members know Japan more than some Japanese, and they want to tell you about this country from a Gaijins point of view. This homepage will be updated sporadically with semi-insightful explanations on the different, strange, and the down right weird parts of Japan that you stumble across every day while living in this wacky country. Stippy is a page that we hope all gaijin living in Japan will enjoy reading, and maybe learn a thing or two, or more likely just have a few chuckles. People actually residing in Japan (or those that have in the past) will likely find Stippy the most interesting, as we try to tackle those issues (if you can call them issues that is) that baffle even the most hard core gaijins living in Japan.
If you like stippy, feel free to contact us from the contact page, or just leave us a message below as a comment, we are always keen to hear from people!
If you don't appreciate the material on this site, lighten up a little. Oh, and don't leave a message below if you don't like what you see here (we don't want to make that public – because it might get translated into Japanese, and end up in a Tokyo tabloid), you can send it to us via our contact page, and we will file it in our ご意見箱 (ideas box).